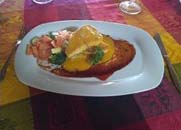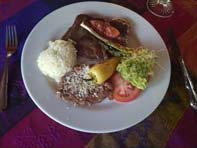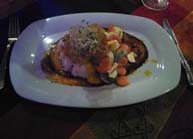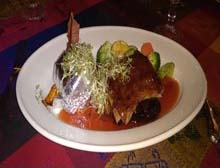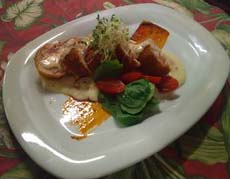 THIS IS LOCATED IN THE HIGH PART OF THE HOTEL WHICH IS FAVORABLE BECAUSE YOU WILL HAVE THE OPPORTUNITY TO APPRECIATE A BEAUTIFUL AND ONLY SINGLE
PANORAMIC VIEW
VIEW OF THE OCEAN FROM OUR GREAT TERRACE, EVEN IF YOU ARE INSIDE IT, YOU CAN DO IT,
AS OUR RESTAURANT IS SURROUNDED BY BEAUTIFUL WINDOWS WHICH DO NOT OBSTRUCT YOU IN THE BEAUTIFUL VIEW TOWARDS THE OCEAN.
OUR DINING ROOM IS DIVIDED IN TWO PARTS ONE OF THEM IS A LITTLE MORE PRIVATE WHICH IS SUPPLIED EVEN FOR FRIENDS 'FAMILY MEETINGS
OR BUSINESS, BIRTHDAY, ANNIVERSARIES, ROMANTIC DINNERS, ETC.
AND OUR SECOND DINING AREA IS A LITTLE EXPOSED ALREADY AS IT IS ON THE SIDE OF THE BAR, BUT BOTH DINING AREAS ARE 100% PLANNED FOR YOUR COMFORT.
              AND AN IMPORTANT POINT IS THAT WE HAVE AN EXCELLENT TEAM OF PROFESSIONALS TO GIVE YOU GOOD SERVICE WHICH YOU HAVE THE BEST EXPERIENCE IN SERVICE.
BUT THE MOST IMPORTANT IN OUR RESTAURANT POINT IS ALWAYS GIVE YOU THE BEST QUALITY FOOD AS WE HAVE THE BEST PROVIDERS AS SUPPLIES, THAT IS WHY
WE HAVE POSITIONED FOR ALMOST 30 YEARS IN THE TASTE OF OUR LOCAL CUSTOMERS AS A TOURIST.
WORKING HOURS
MONDAY - THURSDAY (7:00 a.m. to 10:00 p.m.)
FRIDAY AND SATURDAY (7:00 a.m. to 11:00 p.m.)
RESERVATIONS
FROM U.S.A. (01152)
(646) - 155-03-34
Hits: 5831