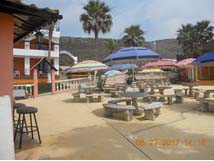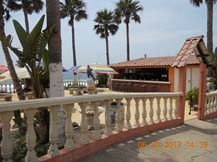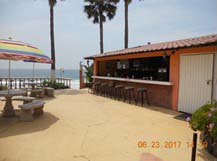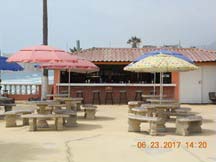 ALREADY THAT IF YOUR TASTE IS A LITTLE MORE RELAXED DO NOT FORGET OUR GREAT TERRACE THE DOLPHINS WHICH IS LOCATED IN THE PART OF BEHIND OUR
FACILITIES, AND THESE ARE AT LEVEL OF THE SEA. WHICH WILL GIVE YOU THE SERVICES OF TAQUERIA AND OUR SECOND BAR, IN WHICH EVERY SUMMER WE POSITION
IN THE FIRST PLACE IN THE TASTE OF OUR LOCAL AND TOURIST CLIENTS FOR OUR FAMOUS TACOS OF FISH AND SHRIMP AND OUR DELICIOUS BEVERAGES PREPARED.
TERRACE THE DOLPHINS ALSO HAS THE SAME GOOD QUALITY IN SERVICE AS WELL AS EXCELLENT QUALITY IN PRODUCT AND REMEMBERS THAT ALSO, THE DOLPHIN'S
TERRACE IS AVAILABLE FOR EVENTS THROUGH ITS WIDE SPACE.
WORKING HOURS
FRIDAY SATURDAY AND SUNDAY
10:00 am At 10:00 p.m.
INFORMATION
FROM U.S.A. (01152)
(646) - 155-03-33 OFFICE
(646) - 155-03-34 RESTAURANT
Hits: 5392